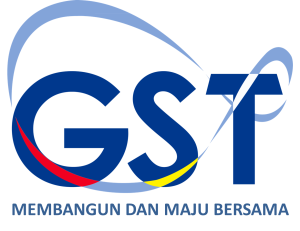 With the deadline of GST registration looming, we have started registering our clients with Kastam using the latter's online portal. It only felt right to write something about GST Malaysia in our bookkeeping Kuala Lumpur blog page.
Yes, deadline for GST registration is 31 December 2014. Would there be extension of deadline? According to Kastam spokeman, there won't be and for who registered later than the deadline would be penalised. So, hurry up for needing to register. GST online registration is free from Kastam website. Though some of our clients want us to register for them, paying a small fee for relieving themselves from the registration hassles that they might encounter. Contact us should you need our help or advice in your company's GST registration!
GST accounting would be a bit tricky if your reporting platform was not set up properly. There is a list of more than 50 approved software vendors supplied by Kastam for new GST registrants to choose from, some were registered with Kastam, some weren't. But then again, why the non-registered vendors being listed in the list? A bit confusing I must admit. There was one "registered" vendor we contacted and was told that companies needed to use ONLY, yes they stressed the word "only", a GST compliant accounting system to print out tax invoices when the GST era comes into play, and theirs being a GST compliant accounting software. We just couldn't agree to that! But we were OK with the comment from another vendor saying that the GST compliant accounting software is "hardcoded" to a single company entity, meaning one software for one GST registrant only. Then how come the question, "What is GST compliant accounting software?" Yer Ant is not a software vendor but do have ample knowledge of what a GST compliant accounting software is and how it works. As opposed to software developers, we know more in depth about accounting and bookkeeping, we are Accountants and Bookkeepers!
So, talk to us if you have any doubt about your company needs of GST registration or about GST accounting and its GST compliant accounting software. We do provide advisory, consultancy and even implementation and outsourcing of GST accounting function for small businesses. Take action now and get ready for the GST era beginning 1 April 2015, that's just over 7 months away.